Network Attached Storage - Panaro India based Data Storage Firm
Network Attached Storage Vs. Direct Attached Storage
Storage aka Network Attached Storage is a term often to be read as Shared Network Attached Storage. Network Attached Storage is completely different from Dedicated Storage, where Network Attached Storage will be placed in a common access location connected directly the network core switch. Direct Attached Storage is placed inside the system or directly connected to the system using SAS Cables, USB, Firewire or even Thunderbolt. While Network Attached Storage serve as common access storage in the network and users can directly access them like the windows shares. Direct Attached Storages are to be consumed only by the Application/OS installed into the Direct Attached Storage System.
What is Shared network storage ? 
Shared Network Storage is a term that signifies the purpose of being itself used by General purpose and Multi access.  Often this should not be read or treated as simple low end storage, should be good enough to handle several thousands of connections and huge data transfers in place. 
What is Unified Data Storage?
Unified Storage is term that reflects the client side data access points. You might have Windows, Linux or Mac as you client accessing machine which demands the shared storage. Yo may be aware that all these three Operating Systems flavour are different and have different user experience, however the client access should not demand any additional software installation. So unified Storage solves this problem while you can access your general data storage using your network access from different machines
What are the use cases of Network Attached Storage in India ?
Network Attached Storage in India is mostly targeted to keep some workflows and use cases in mind. I tried to keep them most generic as it can be in this blog. Network Attached Storage in India are most used to store and protect the personal and business critical data and also the Network Attached Storage servers used for data sharing. Network Attached Storage or NAS ranges from smaller units as a Tower Server to several 42U Racks. In India where there are micro and large enterprises who do business using critical data must keep them in central location and keep them secured and make them accessible on the demand.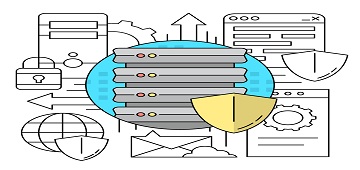 To make it very clear we have planned to come up with new blogs as follow.
What is Network Attached Storage or NAS ?
What is the Difference between Network Attached Storage (NAS) & Direct Attached Storage (DAS) ?
What is the difference between Storage Area Network (SAN) & Network Attached Storage (NAS) ?
These are some of the simple Frequently Asked questions around NAS. If you have any queries regarding Network Attached Storage call us back.
Network Attached Storage or NAS often becomes critical for sectors like media, broadcasting, manufacturing, research and laboratories, Government sector etc. Network Attached Storage in India is becoming the critical market and we see the demands are raising every year. The product awareness is improved compared to 3-4years back. Its good idea to refer our blog if you like to buy a product. Talk to us if you have any queries.